As you probably know Ground Game with VoterMapping is the most technologically advanced suite of tools for online voter data analysis and door-to-door canvassing with iOS (iPads and iPhones) and Android (tablets and phones) mobile devices.
We've also added a new desktop web-browser interface to enable phone banking. Your canvassing volunteers can login from their laptops or home computers to conduct phone surveys! The latest improvements to Ground Game Web include a split screen allowing your phone banking volunteers to see a map of the addresses and voters they are contacting while navigating through the call list and survey questions.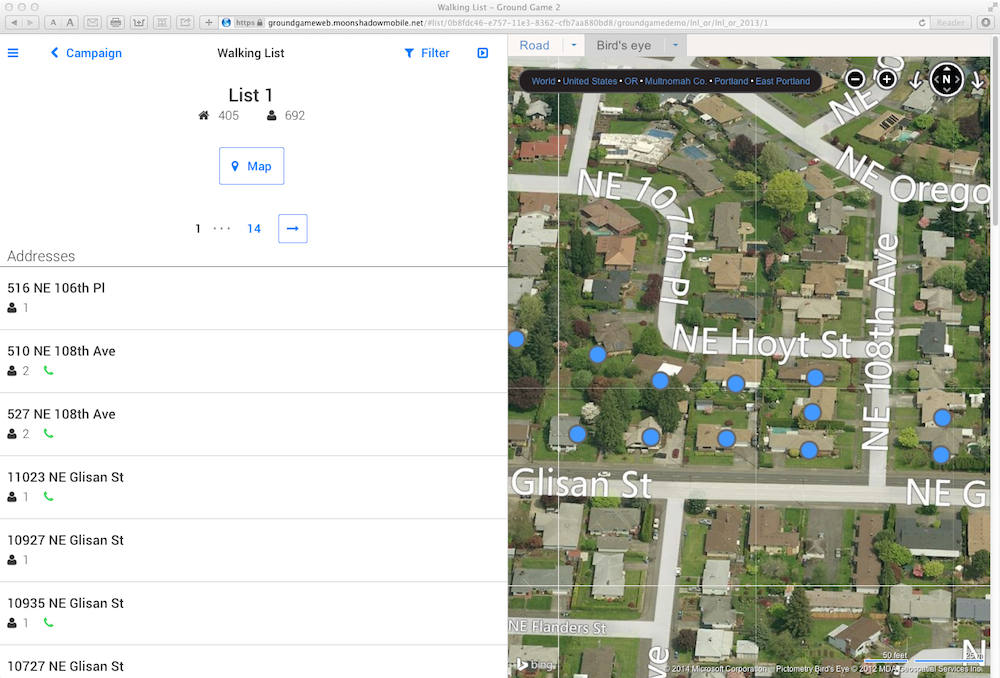 Phone banking is among the most efficient ways to talk with community members and prospective voters about the issues that matter to them and to collect actionable survey responses. Using Ground Game with VoterMapping campaign management staff and field coordinators simply use the selection tools in VoterMapping to easily create targeted lists of voters with phone numbers, save those lists and assign them to phone volunteers with a few mouse clicks. Simple, fast and efficient! Volunteers login to the Ground Game Web interface from their computer's web browser, select voters from the list, call them, conduct the campaign-generated survey, and the responses are then uploaded in real time to the campaign's VoterMapping management interface.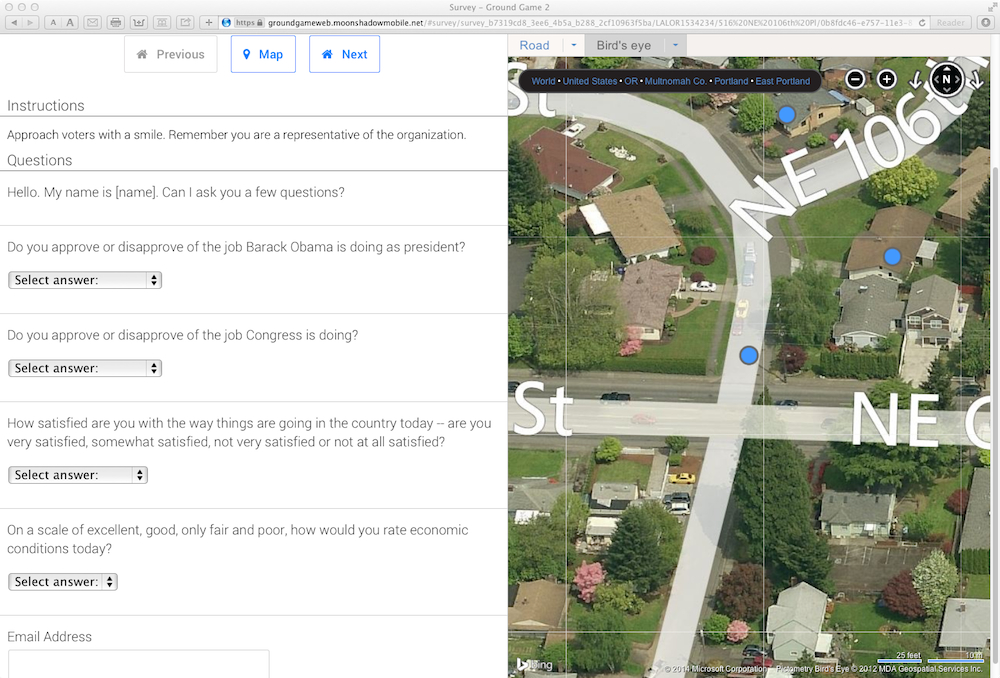 A phone bank can remind and motivate targeted voters to vote, advise them on voting locations, offer rides to the polls or introduce a candidate's positions on the issues. The call list should target the correct audience; for example, a GOTV pone bank should concentrate only on your candidate's likely voters. With VoterMapping's best-of-breed registered voter data and hundreds of voter attributes it's easy to drill down to create exactly the targeted audience that meets your campaign's strategic goals.
Learn more about Ground Game with VoterMapping