Ground Game with VoterMapping has a new new route planning tool that makes it easy for field managers to define specific routes for their walking lists for mobile canvassing. Simply zoom in on the map (using either road or satellite view) in the VoterMapping management interface and mouse over the address markers to define a specific walking route sequence for your mobile canvassers.
Once you've defined the route plan, assign the routed walking list to one or more of your mobile canvassers in the field using the canvasser-assignment controls in VoterMapping. Your canvassing volunteers will then see the routed walking list on their mobile devices with the addresses appearing in the specific routing sequence you defined.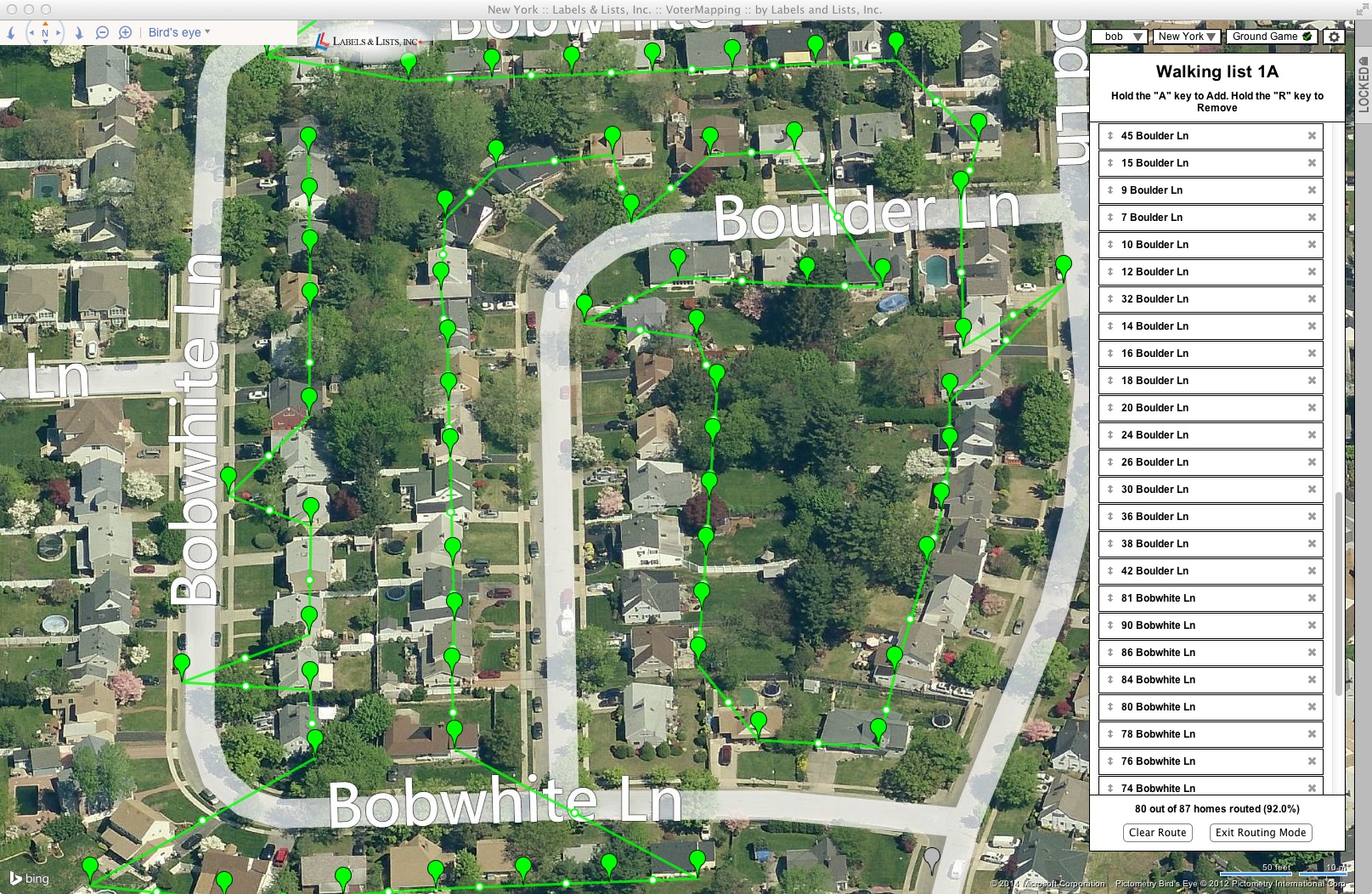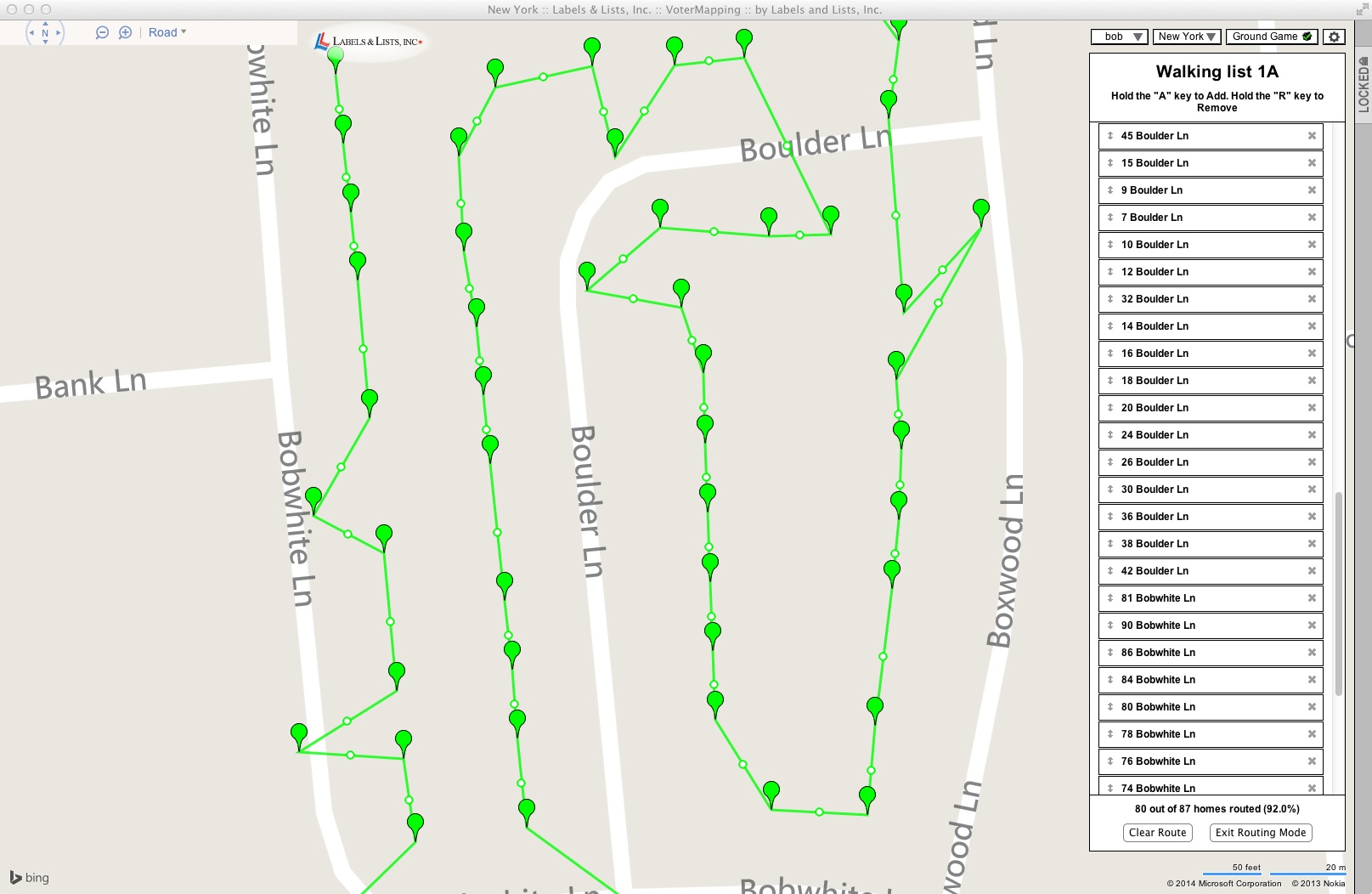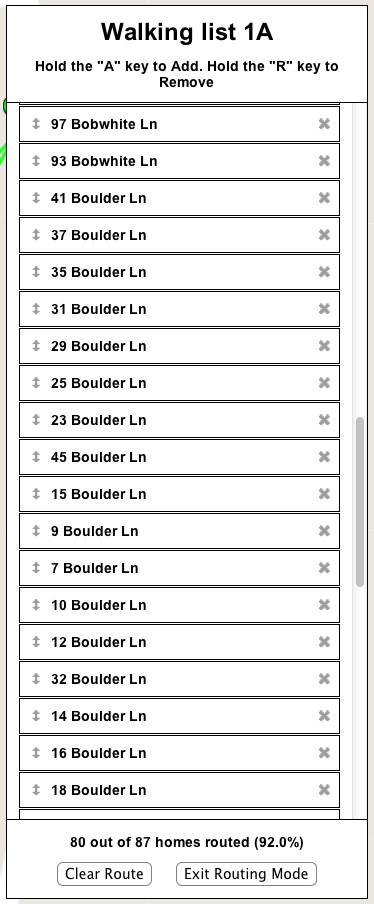 You can further fine tune the sequence of the addresses and route plan (after mousing over them on the map) by using the address grid in the right side panel. Delete specific addresses or change the order by dragging a specific address up or down on the list.
Learn more about Ground Game with VoterMapping