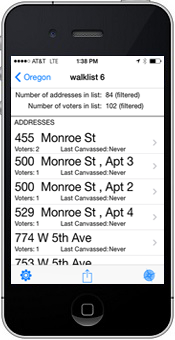 Starting on October 1st hundreds of organizations will be involved in a huge outreach program to educate uninsured Americans about the Affordable Health Care Act.  Many organizations are planning to use the oldest tool in the world to reach out: visiting people door-to-door.  Health care organizations as well as insurers will have tens of thousands of canvassers in the streets knocking on doors.  One thing, however, has changed.  Some of the organizations will be using the latest mobile app technology to streamline and manage their canvassing operations.
Learn more about Ground Game mobile canvassing here.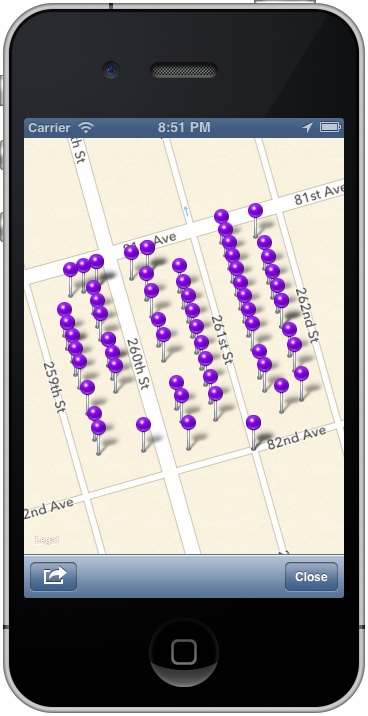 Moonshadow Mobile has created a mobile canvassing app that is preloaded with detailed data on over 220 million Americans who live at 110 million addresses.  All addresses are mapped inside of Bing Maps and campaign managers can navigate through any area while viewing the US population.  Campaign managers can make any demographic and area selection directly from Bing Maps. The demographic data allows field managers to select low income Americans who live in areas with a high percentage of uninsured and save these addresses in "walking lists".  These walking lists are then assigned to canvassers.  Campaign Managers also create the survey questionnaires that they want answered and assign these to walking lists so that canvassers know what questions to ask and what data to collect.  The canvassers install Ground Game onto their iPhone, iPad or Android device.  When they log in they see which walking lists are assigned to them and they go to these areas.  The addresses are shown on maps as well as in lists per street.  When a person is selected a questionnaire is displayed.  With just a few taps the canvassers logs the answers in the app and the app sends the information back to the campaign database.  Campaign managers have instant access to these answers.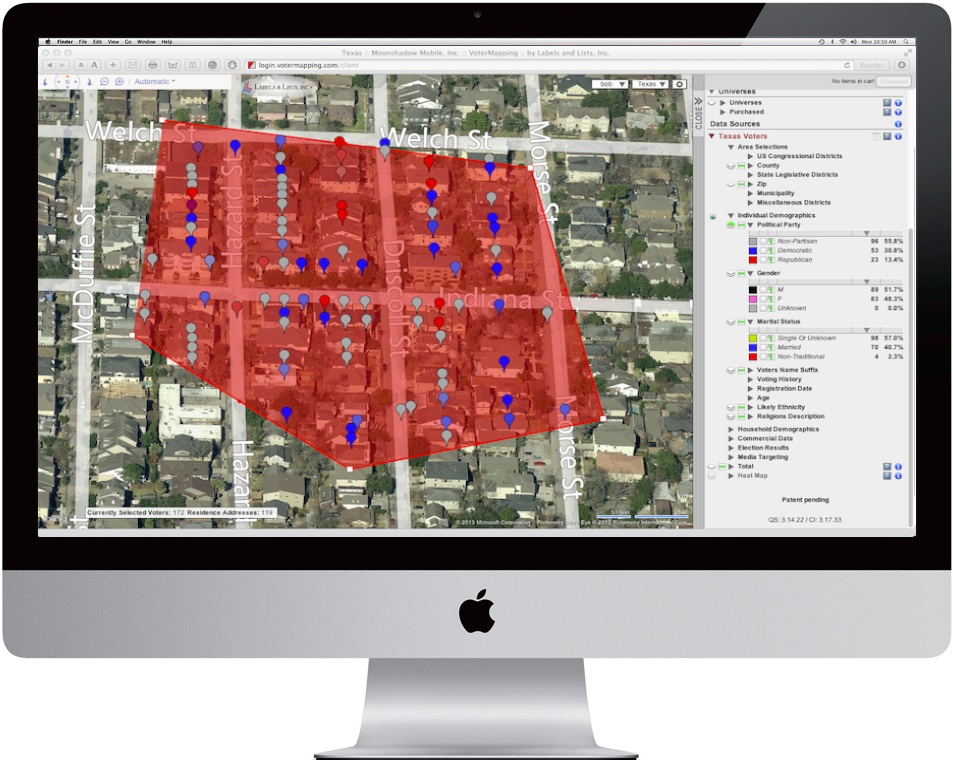 Ground Game streamlines the canvassing process enormously.  Professional canvassing organizations report time savings of 40% or more.  There is no longer a need for time consuming data entry because all data is entered immediately by the canvasser.  The canvassing results are available to campaign managers while canvassers are still busy knocking on doors.  Field managers can make adjustments at any time and reassign walking lists while canvassers are walking the neighborhoods.  The location and progress of each canvasser is visible to the managers all the time so managers know where their crews are at any point in time.
Learn more about Ground Game mobile canvassing here.